UK Health Insurance has access too…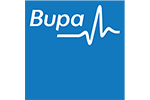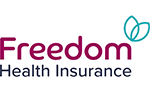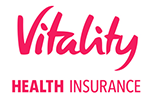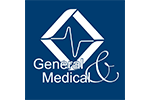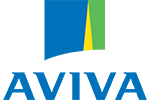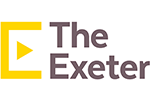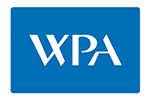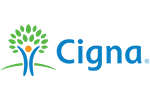 Protect your family's health
You are used to insuring cars and homes, but have you ever considered looking after your health and the health of your loved ones? A private medical insurance plan could provide:
Shorter waiting times than the NHS.
Quicker access to more comfortable facilities, such as a private room.
Treatment when it's convenient to you.
With such a wide array of health benefits and levels of cover on offer, choosing a private health insurance plan can a bit daunting and confusing at first. Our friendly team can help you by searching the whole insurance market and finding the right private medical insurance cover for you and your family.
Compare private health insurance and get 1 month free*
Bespoke health insurance plans
Personal & independent advice
Compare top UK insurers
Competitive premiums
Free service
Complete the form in less than a minute
Ready to complete the form?
Complete the short form and we will get in touch with a personalised health insurance quote.
Get a Quote
Do you need more information?
Our expert health insurance advisers are here to answer your questions and help you take the right decision.
Contact Us
Frequently asked questions about our NHS offer
I already have private medical insurance, can I still get 1 month free*?
Yes! If you already have a PMI policy, you can still benefit from our offer. Get in touch today and we will review your policy to make sure it's still cost effective and meets your current health needs. Even if your renewal date is not immediate, we can still help you and arrange to be called closer to that date; and, if you purchase a policy through us, you can still take advantage of the promotion.
Why choose UK Health Insurance?
As one of UK's trusted and experienced insurance brokers, UK Health Insurance compares policies from a large range of insurance companies such as Bupa, Axa Health, Vitality Health or Aviva to find the right plan tailored to your healthcare needs and budget.
We are an independent private medical insurance broker regulated by the Financial Conduct Authority, our advice is always free and your insurance premium will not differ regardless of whether you purchase a policy through us or directly from the insurer.
The insurer can only advise you on their own products and not the whole market which is one of the advantages of using us.
How much does health insurance cost?
The price of health insurance policy varies from person to person, as it depends on various information such as the dates of birth of the people covered, the level of cover required, where you live and the status of your health.
*Terms and conditions
1. The offer is only available to NHS staff with a valid NHS staff card or their immediate families who buy a new private medical insurance policy through UK Health Insurance.
2. Proof of the NHS staff card (i.e. photo of it) may need to be shown at the start of the policy to qualify for the promotion.
3. The 12th month of the annual premium will be free. The member will pay the full premium negotiated with the insurer (either one annual payment or 12 monthly payments) and at the end of the 11th month of cover, we will send the client a refund with the compliments of UK Health Insurance to represent one twelfth of the annual premium.
4. This offer is not available in conjunction with any other offer from UK Health Insurance, but it is available in addition to any promotion or discount offered by the chosen insurer.
5. UK Health Insurance must arrange the private medical insurance policy.
6. Offer is not available to existing UK Health Insurance or Healthnet Services Limited customers and only applies to the first year of cover for eligible new customers.
7. If the private medical insurance policy is cancelled for any reason before the end of the 12 months' cover, then the offer will not be valid and the client will not be entitled to a refund of one month's premium.
8. The offer is subject to change and may be withdrawn without notice.
9. This offer only applies to fully insured UK private medical insurance policies and does not include cash plans or discretionary trusts.
10. Offer applies to individual and family PMI policies only and is not available for corporate or company-paid policies.