What is international health insurance?
International health insurance is an insurance policy available to people living abroad (expatriates). Whatever your reasons for living in another country, it is vital that you find out what health cover you are entitled to in your country of residence. Unlike the UK, most countries will charge for treatments, consultations and even emergency services.
International private medical insurance is designed to give expats access to private healthcare and cover their medical costs in their country of residence outside the UK and is one of the most comprehensive private medical insurance packages available
Important information
Please note, if you are living and working in an EU country you can only take out an international health plan providing you are UK domiciled. However, if you are no longer UK domiciled, you will have to find a local medical insurance policy instead.
If you are looking for international cover outside of the EU, you do not need to be UK domiciled.
Our international health insurance providers
UK Health Insurance can help you find the best solution for your international healthcare needs. We work with, and review a range of international private medical insurance providers such as: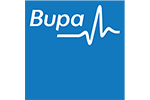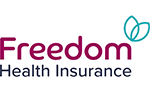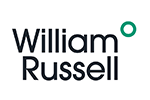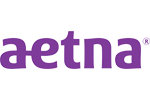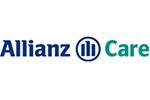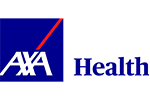 Get a free health insurance quote
Whether it is just for you, your family or your business, our friendly advisers are here to help you find the right international health plan.
Request a callback
Things always get done quicker over the phone, so why not complete our quick Request a Callback form and we will give you a call with a free, no-obligation quote when you are available.
Want a full bespoke quote?
Use the Get a Full Quote button to enter more detailed information for a bespoke health insurance quote. Our health insurance team will then be in touch shortly to discuss your options.
What does international health insurance cover?
International private medical insurance policies are typically more comprehensive than the UK health plans. In the UK, most residents have access to free healthcare through the NHS, thus UK private medical insurance is designed to supplement the public healthcare system.
Nevertheless, there are many countries that don't offer a free healthcare system, and international medical insurance is designed to help expats when they need medical care abroad by covering their medical costs for a variety of healthcare needs, such as:
Hospital accommodation and treatment
Outpatient and specialist fees
Oncology and cancer treatment
Medical evacuation and repatriation
Dental cover
Maternity benefit
Mental health
Routine check-ups
Second-opinion service
Virtual doctors
Emergency medical and dental treatment
More international health insurance FAQs
Does international private medical insurance cover UK too?
You can get international private medical insurance that also covers the UK, but the cover and benefits can differ significantly from a standalone UK medical insurance plan. With some companies, you have the option to get seamlessly transferred to a UK health insurance plan as soon as you move back to the country. If you are looking for an international health plan to cover you for private healthcare in the UK too, request a quote today.
Do I need international health insurance or travel insurance?
Although international health insurance and travel insurance could be seen as similar, there are some important differences between the two types of cover that can make travel Insurance unsuitable for those living abroad. While travel insurance provides cover for medical accidents and emergencies and lost or stolen property while overseas, international health insurance covers you for a bigger variety of healthcare conditions.
Want to know more about the difference between international health insurance and travel insurance? Check out our guide.
Does international private medical insurance cover all countries in the world?
The area covered by your international policy depends on your chosen plan and insurance company. With many policies, you can select a specific country where you expect to be most of the time, or you can opt for an area such as Europe or even worldwide. At UK Health Insurance we will help you find the most suitable international health insurance plan that covers your desired countries.
What is not covered by international health insurance?
Typically, an international health insurance plan is more comprehensive than an UK one, however exclusions may still apply to your policy, depending on your cover and provider. Some typical exclusions include:
Pre-existing conditions (some companies might re-consider these)
Treatments outside your area of cover
Treatment for injuries resulted from practicing professional sports
Cosmetic surgery
Can I find affordable international private medical insurance plans?
Whether you are looking for a comprehensive package or a value plan that simply covers you for the most common healthcare costs when living in a foreign country, we have access to many international medical insurance providers and can help you choose the right plan for your situation.
How much does international health insurance cost?
Similarly to local health insurance, international medical insurance is priced based on several factors such as the cover provided, the age of the individuals to be covered and the underwriting method used. One of the most important factors when it comes to the cost of international private medical insurance is the country or countries you want to be covered in.
If you want to find out exactly how much international health insurance would cost, request a quote today and we will get in touch with a no-obligation quote and give you free, unbiased advice.
Subscribe to our newsletter
Don't miss out on the latest news, offers, advice and other helpful info from UK Health Insurance. Don't worry, we won't spam you.